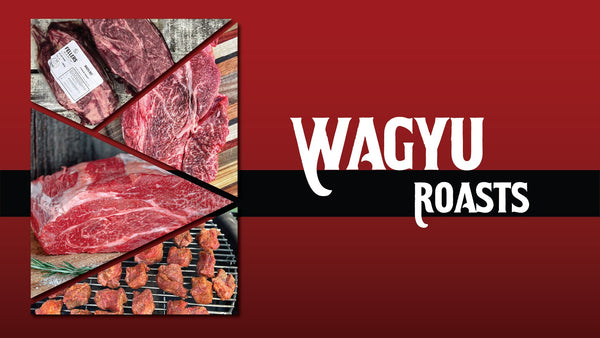 2. ROASTS
Looking for the world's finest beef? Look no further than Fellers Ranch Wagyu. Our cattle are raised in an ethical and humane manner, never given growth hormones, animal byproducts, or antibiotics. We pride ourselves in never using commercial feedlots or corporate processing plants like many other cattle farms. Instead, we utilize more natural methods to produce the finest Wagyu beef in the Midwest.


Our collection of Wagyu roasts features tenderloin roasts, rump roasts, and chuck roasts. If there is a special cut that you're looking for? Just give us a call at (507) 265-3340 and we'll be happy to help. Either way, you're guaranteed to enjoy the best Wagyu beef available.

Why settle for anything less than the best? Order your Fellers Ranch Wagyu roast today!
Sorry, there are no products in this collection