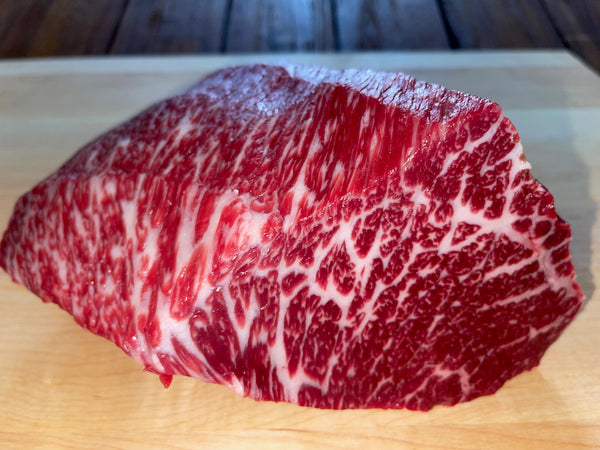 7. ROUND
Fellers Ranch® is proud to present Minnesota's Finest Wagyu - Eye of Round Steaks and Roasts. We work in close partnership with a third-generation family farmer, a 75 year-old family-owned USDA inspected artisan butcher shop, and several seasoned ranchers to bring you the best cuts available for your enjoyment. Our Eye of Round Steaks and Roasts are perfect for creating restaurant quality dishes in the comfort of your own home.

The round roast is one of our top products due to its versatility and ease of cooking. It can be cooked low and slow, either roasting or braising, meaning you can easily make some hearty meals with minimal effort! You'll be able to create tender, delicious roasts that will have your family asking for more time and time again.

With Fellers Ranch®, health-conscious diners don't need to compromise on taste in order to enjoy premium cuts at home. We take pride in offering only the finest quality steaks and roasts that are both economical and exquisite. Your entire household will be transported back with every delectable bite by the small town tastes you can recreate from your own dining area. Enjoy Minnesota's finest with Fellers Ranch®!
Sorry, there are no products in this collection