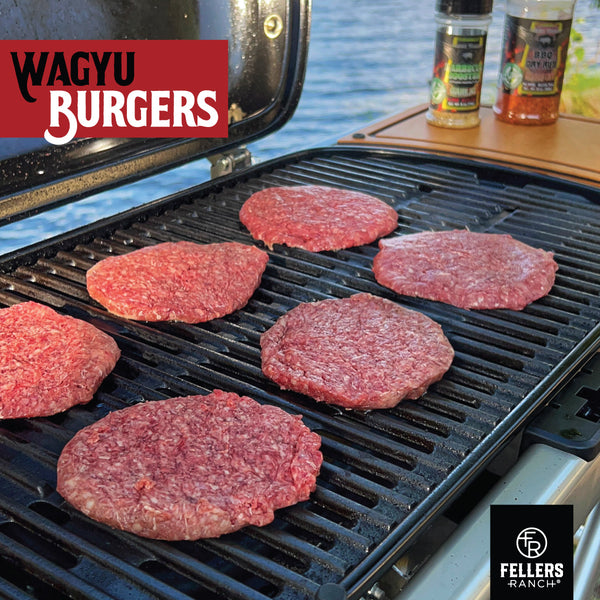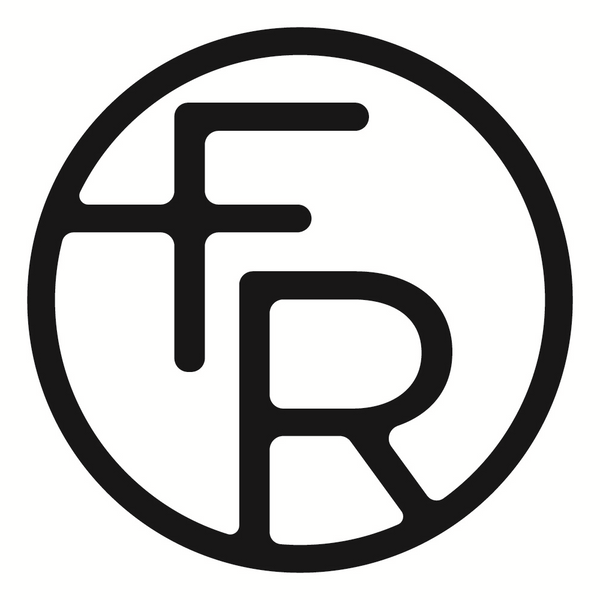 Wagyu Burger Summer Pack | Fellers Ranch® | Minnesota's Finest Wagyu | Conger, MN
PRODUCT DESCRIPTION

Tired of the same old burgers this grilling season? Why not upgrade to a Wagyu Burger from Fellers Ranch® – Minnesota's Finest Wagyu. Born in Conger, MN, our delicious and well-loved all-natural one-third pound Wagyu burger patty is what you've been missing for a summer cookout or tailgate.

Fed only the best diet of natural grains free from hormones or antibiotics, each bite of our ground beef burgers will melt in your mouth with its rich, juicy flavor that can't be matched. Now available in a 30 pack that comes straight to your door, you won't find a better deal on the Twin Cities!

Our premium wagyu beef burgers are perfect for creating an unrivaled plant-to-plate experience amongst friends and family this season! What could be better than enjoying authentic American wagyu beef while breathing in the sweet smell of BBQ? Get out your grill – it's time to cook up something special with Fellers Ranch®!
ABOUT THE BRAND 
Introducing Fellers Ranch®—Minnesota's finest Wagyu beef. Our partnership between third-generation family farmers, a 75 year-old family-owned artisan butcher shop, and seasoned ranchers ensures that all of our cattle are specially cared for and have comfortable well-spaced shelter. Strict standards in diet and animal care guarantee the highest quality meat that will satisfy even the most discerning backyard griller.

At Fellers Ranch®, we use only the highest quality feed for our Wagyu cattle to achieve outstanding marbling and unparalleled texture. Our special blend is recommended by top Wagyu nutritionists and contains silage, hay, oats, and some corn specially mixed to benefit the natural flavors of our meat. Once processed at The Conger Meat Market in Conger, MN, each burger is made with 100% USDA-inspected Wagyu beef to ensure complete authenticity.

Now available in Twin Cities area, order 30 original Fellers Ranch® Minnesota's finest Wagyu burgers delivered right to your backyard! Enjoy the unbelievable taste they'll bring to your summer grill outs—the perfect way to entertain friends and family! So don't miss out on this great deal - order now before it's too late!

Shipping Details
Feeling like grilling something special? Look no further than our Minnesota's Finest Wagyu from Fellers Ranch®. Our 30 wagyu burgers are precisely aged, finely marbled, and perfectly portioned to your liking. No matter the occasion, these burgers will undoubtedly make it extra special!

At Fellers Ranch®, we take our shipping process seriously – that is why we start preparing and shipping all online orders on Mondays with Next Day Air UPS Freight, ensuring that customers receive their products in top quality and freshness. Plus, for those residing in the Twin Cities – don't worry! We offer both Wednesday delivery for the west side of town as well as Thursday delivery for the east side of town using our refrigerated vans to preserve freshness.

Don't want to wait until next week? Check out our retail or restaurant locations over the weekend to get your hands on some delicious wagyu burgers. If you still have questions regarding pickup and/or delivery times, our experienced staff at Conger Meat Market are just a message or call away (507) 265-3340.

We know you won't be disappointed when choosing Fellers Ranch®'s Minnesota's Finest Wagyu – so stop wasting time and experience one of Minnesota's best steakhouse-quality products today!