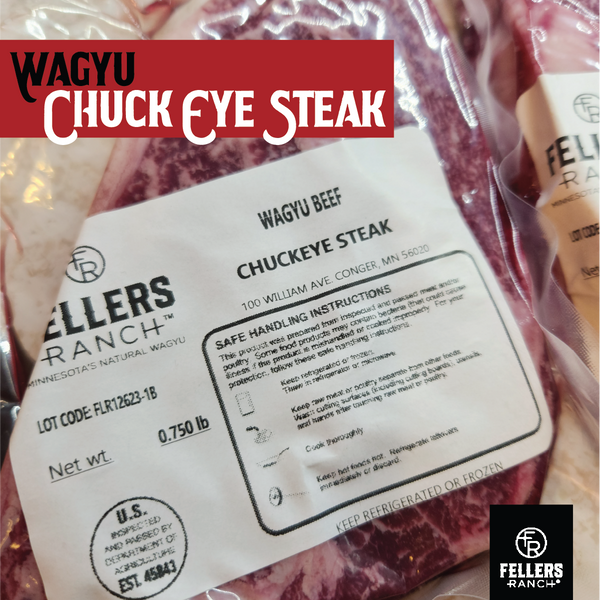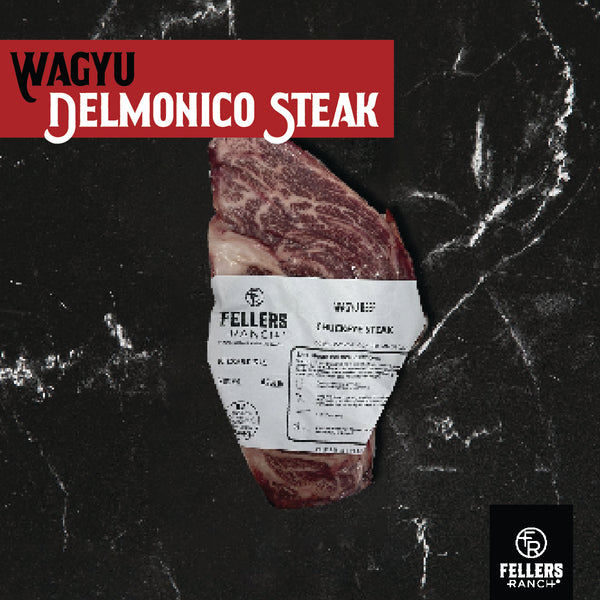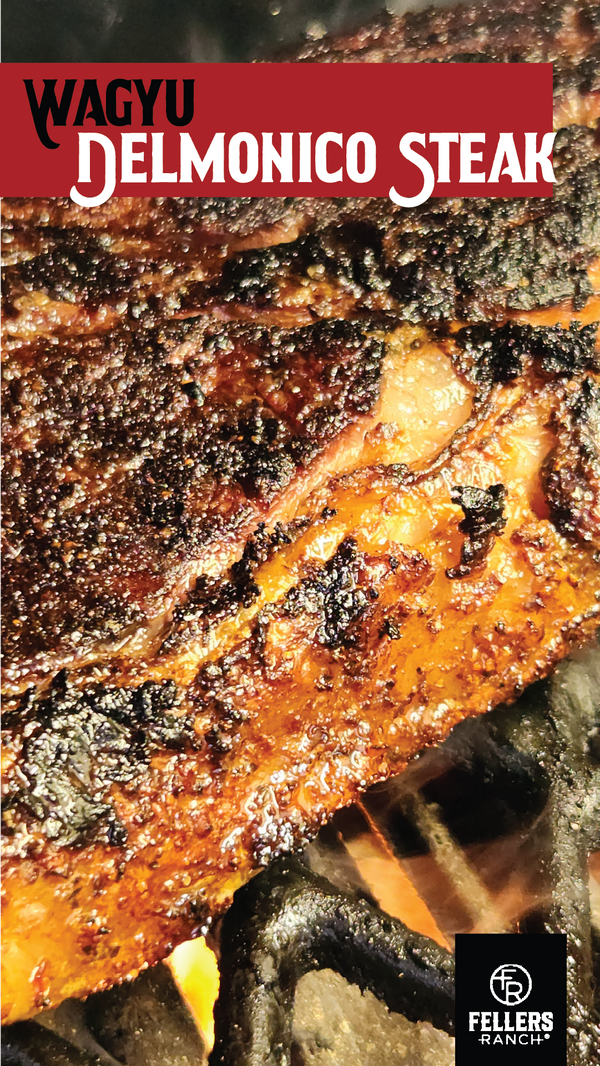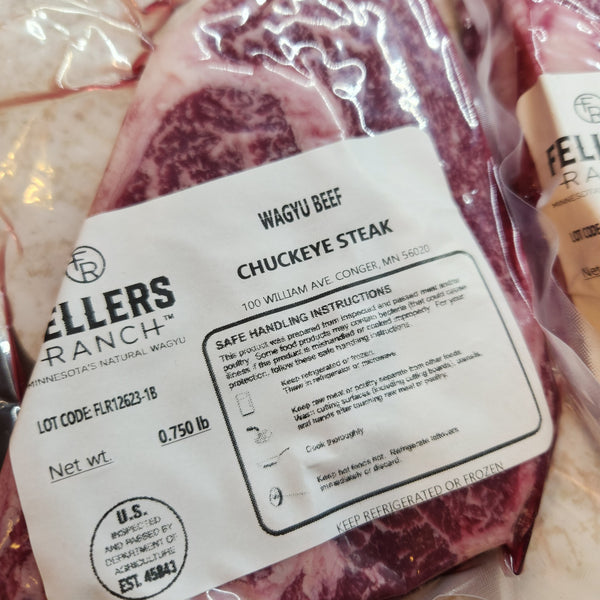 12 oz Wagyu Delmonico Steak | Fellers Ranch | Minnesota's Finest Wagyu
Enjoy the finest cuisine with Fellers Ranch's incredibly marbled Wagyu Delmonico Steak - a luxurious beef choice celebrated by steak lovers across the country. Our 12oz steak provides a quality cut for a very reasonable price, creating an unforgettable gourmet experience that won't break the bank. Don't just take our word for it - our Minnesota Wagyu Delmonico Steaks have been praised for their incomparable taste and texture that will melt-in-your-mouth! Plus, you can enjoy these delicious steaks knowing that they are made from only the best quality ingredients chosen with your health in mind. So why not treat yourself or loved ones to something special from Fellers Ranch? You won't find these high-quality steaks elsewhere at such a great value! Trust us - it'll be worth every penny for this extraordinary culinary experience.
PRODUCT BENEFITS
Raised humanely and ethically
Locally processed and delivered
We utilize more natural methods to produce the finest Wagyu beef in the Midwest.
Wagyu beef is the finest and most premium beef in the world.
Enjoy a healthier and tastier product.
Feel good about supporting an ethical and humane ranch.
ABOUT THE BRAND
We have a brand new vision for beef at Fellers Ranch®. This vision involves creating the best dining experience one can have and unleashing new, unknown potential in home cooks across the Midwest. Wagyu is one of the most sought-after cuts for big-shot BBQ cooks or for fine dining chefs, and we believe we have perfected the raising and butchering process. Raised locally, fed a special diet, then farmed ethically, we believe that this just might be the best Wagyu beef in the Midwest!
Fellers Ranch®  is a partnership between a third-generation family farmer, a 75-year-old family-owned (USDA-inspected) artisan butcher shop, and several seasoned ranchers. We are all located in southern Minnesota, and process our meat at The Conger Meat Market in Conger, MN. With cattle raised on a small farm, we can ensure that all of our cattle are specially cared for and have comfortable well-spaced shelter. Authenticity, animal well-being, and the quality of meat are most important to us.
To reach exceptional marbling and unparalleled texture, we do things a little differently at Fellers Ranch®. It starts with the feed, which adds a lot to the overall taste and texture. We have a special blend and process that has been recommended by top Wagyu nutritionists, to feed our Wagyu cattle. With a mix of silage, hay, oats, and some corn; we ensure that all our cattle meet the standards of a balanced diet. Everything fed to our cattle has been mixed to benefit and enhance all the natural flavors that Wagyu has to offer. We can promise all of our cuts are a BMS of 6 or higher, creating an easier and tastier steak to work with. 
Our Wagyu cattle live happily and stress-free on our farm for 30 months prior to being dry-aged for 14 days. We believe our methods of raising cattle create the superior texture and flavor that only comes from Fellers Ranch®  Wagyu beef. Local breeding, calving, raising, and farming, are all done by local people and businesses that we know and trust, this ensures all of our meat can meet our standards perfectly, before landing in the carts of our customers.
Shipping Information
Minimum order of $75 is required for online orders. 
Shipping Details
Monday:
We begin our shipping process on Mondays, preparing all online orders for shipping on Tuesdays using Next Day Air UPS Freight. If the order is local then we deliver using our refrigerated van on Wednesdays and Thursdays (see below).
Tuesday:
To ensure the highest quality and freshness of our products, we ship all online orders on Tuesdays using Next Day Air UPS Freight. The packages are shipped with dry ice and ice packs to ensure we are following the FDA's guidelines.
Wednesday:
West side of the Twin Cities? We've got you covered! Our van driver Scott delivers to local restaurants and online orders on Wednesdays. If you live in the west metro, we can provide to you every Wednesday. All orders are delivered in a refrigerated van to ensure freshness.
Thursday:
East side of the Twin Cities? We've also got you covered! We deliver to restaurants and online customer orders on the east side of Twin Cities Thursday. If you live in that area, your order will be delivered by our van driver Scott!
Have questions? Message us on the website or call the Conger Meat Market for information on pickup and delivery.(507) 265-3340
Need product over the weekend?

Customer Reviews
11/18/2023
Tin N.

United States
Unbelievable
I usually never write reviews but what a hidden Gem. Quality on meats I purchased was some of the best ive tried. Delmonico, wagyu burgers and tri-tip. You got a customer for life!
09/30/2023
Chad R.

United States
WAYGUUUUII
The steaks are excellent!!