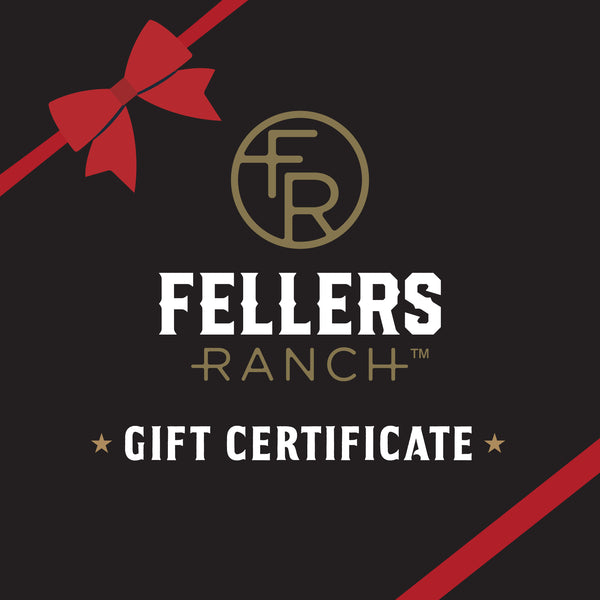 Wagyu Beef Gift Certificate | Fellers Ranch® Minnesota's Finest Wagyu
Restaurant Quality Wagyu Beef Delivered
This fall, give the gift of Minnesota's Finest Wagyu to your friends and family. Redeemable online 24/7 with orders shipping every Tuesday morning!
ONLINE GIFT CARD 
They're hassle-free - you can purchase one right on our site with no extra fees or hassles whatsoever. Plus they never disappoint so there's nothing better than showing someone how much you care by sending them something awesome in their inbox instantly after payment.
FELLERS RANCH
®

 GIFT CARD

The Fellers Ranch® gift card is now the most popular form of giving and receiving Minnesota's finest Wagyu beef. No need to worry about shipping, just give them an email address!