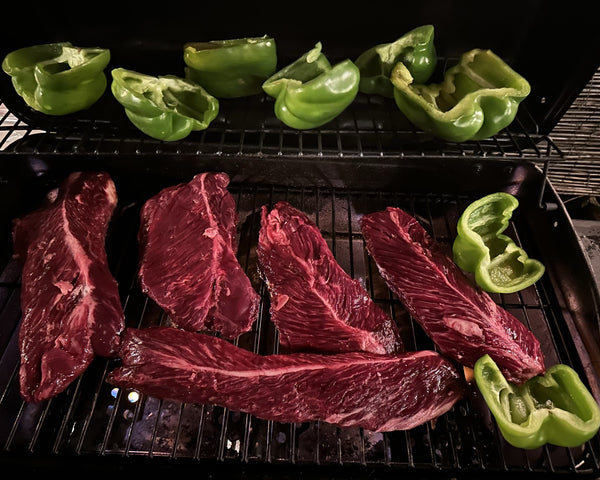 20 oz Hanger Steaks | Premium Wagyu Beef | BMS 6-10 | Minnesota's Finest Wagyu Beef
Introducing Fellers Ranch – 20 oz Hanger Steaks! Our Wagyu beef is the finest Minnesota has to offer, with a superior flavor and juicy, tender texture that your taste buds won't soon forget. Perfect for grilling or searing on the stove top, our Hanger Steaks are sure to satisfy any steak lover looking for a great deal. Does it get much better than this? We think not!

Our steaks come directly from the ranch, so you know you're getting nothing but top-notch quality. Our Wagyu beef not only looks good on the grill - it's also full of flavor. These lean steaks are bursting with complex deliciousness that eclipses other cuts of steak. Bite into the tender and bold taste of our incredible hanger steaks without breaking your budget.

Whether you're cooking up dinner for two or planning a backyard barbecue for your friends and family, our 20 oz hanger steaks are sure to please. Make sure to pick up some Fellers Ranch hanger steaks today: your taste buds will thank you!