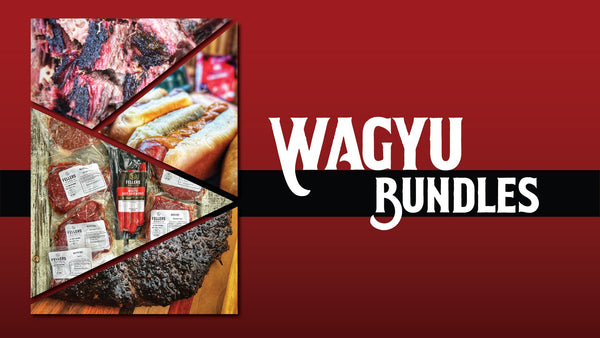 4. BUNDLES
Looking for the best way to enjoy premium Wagyu beef? Look no further than Fellers Ranch! We offer a variety of different bundles, each packed with deliciousness and perfect for any occasion.


Our cattle are raised with care and attention for 30 months, and we never use antibiotics or growth hormones. This results in meat that is not only incredibly flavorful, but also healthy and nutritious. So whether you're grilling for a cookout or preparing a gourmet meal, you can be confident that you're serving only the best.

Right now, we're offering free shipping on all bundles, so shop today and enjoy the tastiest Wagyu beef around!
Sorry, there are no products in this collection